Online Career Opportunities
Self-updateable Career Opportunities pages offer a cost-effective solution to online recruitment. With Career Opportunities, you can list current job openings at your organization on your own website. Break down open positions by category- physician opportunities, administrative opportunities, volunteer opportunities, etc. to make job searches easier. Career Opportunities can also include an online application that is OFCCP compliant.
All clients hosting with Badger Healthcare Marketing receive free employment postings on www.WisEmployment.com! WisEmployment is a job search and job posting service for Wisconsin. Post your open positions or search resumes of candidates – free!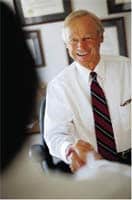 Staff Extranet
Badger Healthcare Marketing can program a custom Extranet for your needs. Staff extranets may include scheduling, memos, policies and procedures. Create a centralized resource for your staff to get the latest information they need. Save time printing memos and distributing to every department. With an extranet, information can be posted in minutes. Extranets may also offer different levels of access, so information pertinent to physicians will not be posted to the extranet volunteers are able to see.